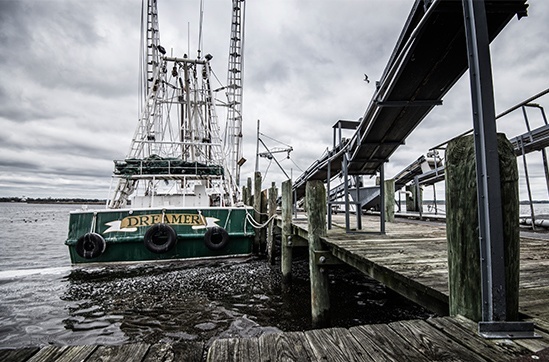 Chris Hansen Seafood – Port Sulphur, LA
The company was founded in 1965, and is the oldest shrimp unloading facility in Southeast Louisiana. Today the proud heritage of the company is carried on by Eric Hansen who services an active fleet of over 80 vessels that shrimp the Barataria Bay region of South Louisiana.
David Chauvin Seafood Co. – Chauvin, LA
The Chauvin family has been trawling Louisiana waters for five generations and continue to do so today with their six family-owned vessels. The new dockside unloading and processing facility in Dulac, Louisiana is responsible for servicing over 40 vessels. To purchase locally caught product by the Chauvin's, please visit www.mariahjadeshrimp.com.
Dreamer – Biloxi, MS
Captain Tony Nguyen pilots his 102ft. Freezer Boat, the "Dreamer", around the Gulf of Mexico using his 31 years of experience to bring only the finest shrimp to our facility.